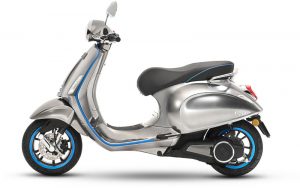 There are not a lot of electric scooter options in the US, but BMW's powerful 48 HP 2018 C evolution ($13,995) with a 99-mile range and Vespa's new Elettrica (US MSRP coming soon) with a 62-mile range and a 4-hour recharge time are two of the first.
The 606-lb BMW includes a Torque Control Assist (TCA) system and offers four riding modes for riding pleasure and efficiency. ROAD (Medium drag recuperation, maximum acceleration. Standard mode.); ECO PRO (Maximum drag recuperation, limited acceleration. Range optimized by +10 to 20%.); DYNAMIC (Maximum drag recuperation, full acceleration. Enables 'riding without braking'/'one-pedal feel'.); and SAIL (No drag recuperation, full acceleration, torque-free riding. Even gliding with no deceleration.)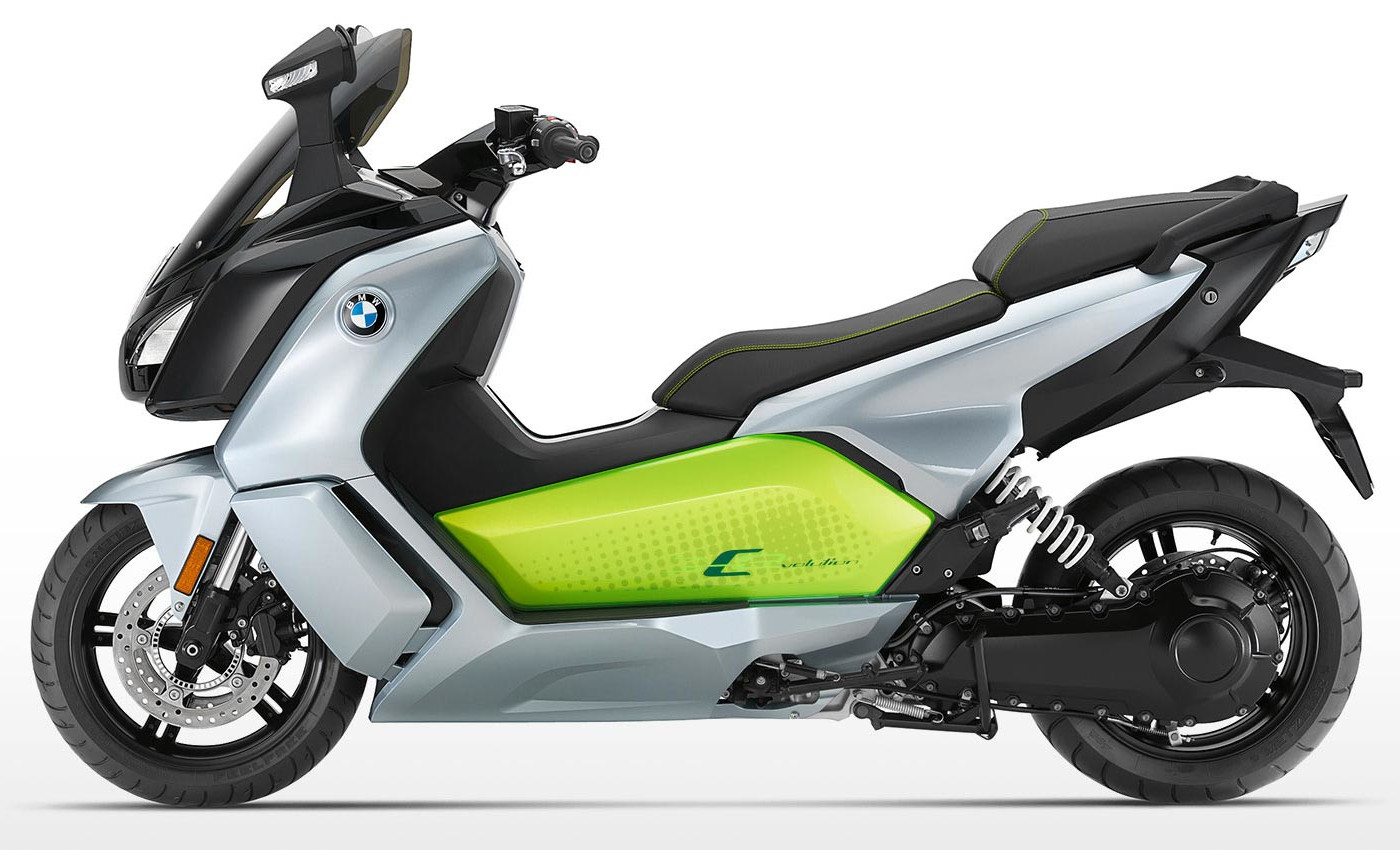 Honda is doing some work on electric and even gas + electric hybrid scooters overseas, but so far, they aren't bringing them to the U.S. Soon perhaps?