Updated for 2021
125cc class scooters are much more powerful and faster than 50cc class scooters, offering 8-10 horsepower rather than 2-3 and a top speed of 50-60 mph rather than 30-35 mph. There are not as many 125cc class scooters as there used to be. Several of those that existed in the past (such as the Honda PCX) have now been upgraded to the 150cc class. Many popular manufacturers such as Honda, Vespa, Sym, and others no longer even offer a 125cc class scooter.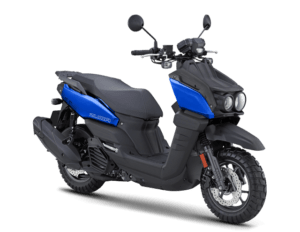 One of the best options available in this class is the ruggedly capable 125cc 4-stroke, air-cooled Yamaha Zuma 125 ($3,699), fully redesigned for 2022. Featuring a 125cc liquid-cooled, 4-stroke SOHC single calendar engine and a wet weight of 282 lbs, the new Zuma looks ready to dominate the class. It is available in Matte Black and Team Yamaha Blue and should be available starting in July of 2021.
Another popular choice in this class is the classically styled 9.5 HP, 124.9cc 4-stroke, air-cooled Genuine Buddy 125 ($2,699). It's also available in the Buddy Kick 125 version.
The Genuine Stella Automatic has been discontinued as has the Piaggio Typhoon 125.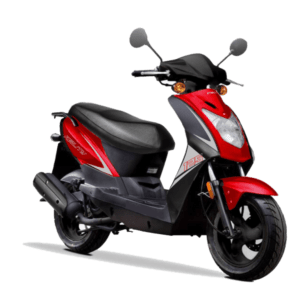 Fortunately, Kymco still offers the Agility 125, which is a steal at an MSRP of just $2,199. It's 124.6cc engine puts out 9.3 HP and the scooter comes in with a claimed dry weight of 233.7 lbs.
Lance (built by Sym) offers FOUR different designs of 8.38 HP, 125cc scooters with 24-month warranties, a claimed top speed of 59 mph, and which are available in a selection of colors. They are the Cali Classic 125, Havana Classic 125, PCH 125, and Cabo 125. Lance no longer provides MSRP information, but we expect these scooters to be priced similarly to the Kymco Agility.
Any of these high-quality 125cc class scooters would be a fine choice that will last you for many years of fun on two wheels.
Note: All prices given are MSRP and do not include tax, license, registration, destination charges, or dealer-installed options.